CREATING A SUCCESSFUL BRAND PHOTOSHOOT OR CAMPAIGN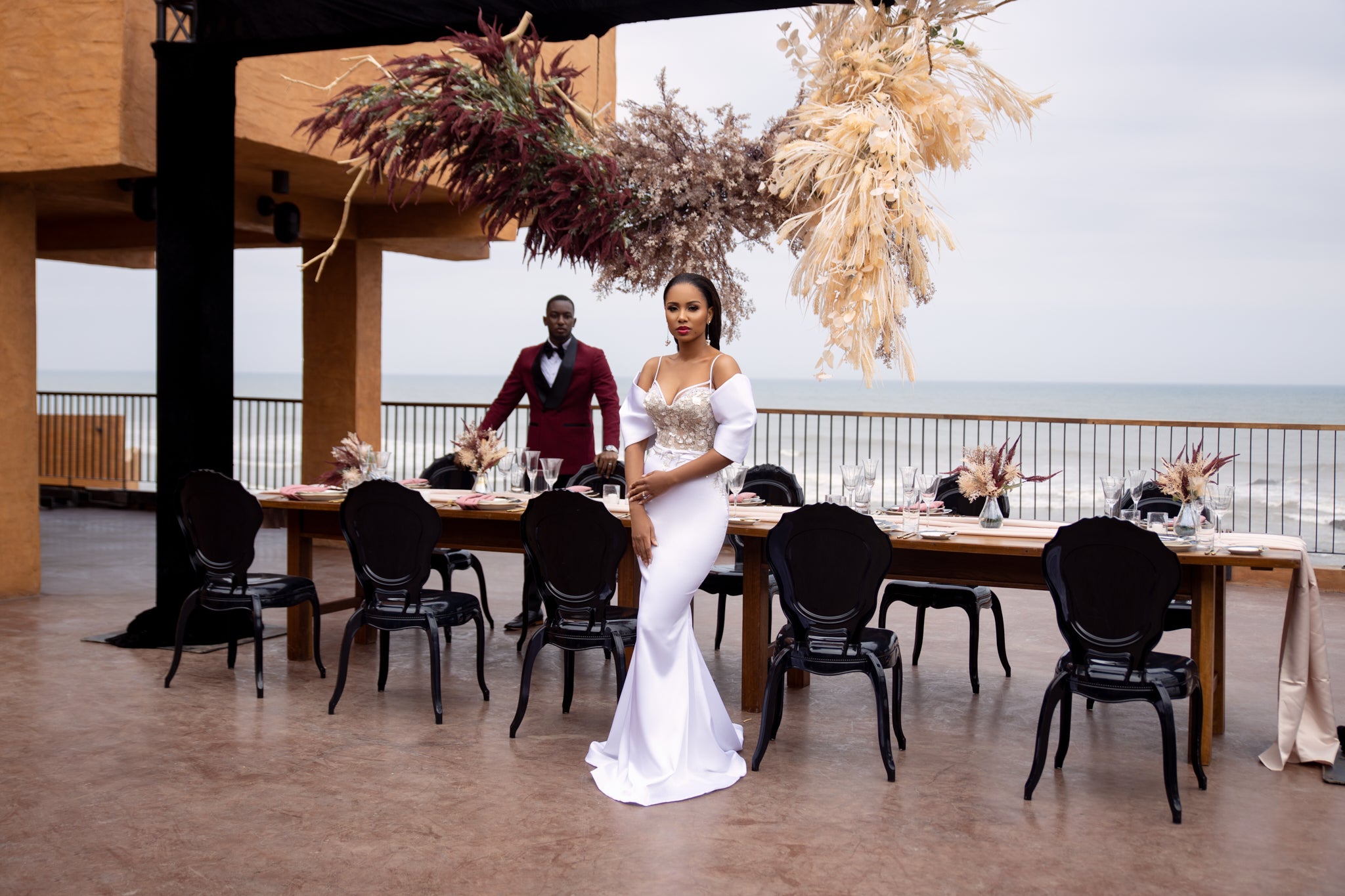 Yesterday I put out a question on my Instagram stories Mzl4wson–  "  What will you like to know about creating a brand campaign?" I had so many enquiries not only from makeup artists but from other business owners in other industries.
The problem I have with with Instagram stories is, after 24 hours, you lose so much authentic and organic knowledge, so I have decided to summarise and put the information on here.  – You're welcome. 
Here are my takes on whether you should be creating a photoshoot or a campaign and how to turn your visual ideas into successful visual marketing strategies that are original and authentic to you.
Let us get into the difference between a photoshoot and a campaign.
A brand photoshoot is a photoshoot that is centred around your brand.
It helps communicate what you know your brand to be, to your target audience.
Below are some questions to ask yourself:
What do you know your brand to be?
How do you want people to feel and perceive the

 

brand

 

based on the images you put out? – What message do you want to relay? It is one thing to perceive yourself or your brand in a way and another thing for people to perceive your brand the same way or even better. Brand perception is important because it reflects what customers think about a brand and this is a top-level measuring stick of a product's visual presence, goodwill, and success.
Brand Campaigns
When you hear the word campaign, what comes into mind?
Political campaigns right?  Why is that a campaign – why isn't it called a gathering or a meeting? What makes this a campaign?
What makes your photoshoot a campaign?
Google said –
A political campaign is an organized effort which seeks to influence the decision making progress within a specific group.
So a brand campaign is also an organised effort which seeks to influence the decision making process of a specific group of people using photographs & videos. These efforts usually run within a specific time frame.
There is always a goal and intention set for running a campaign.
Positioning, Reintroduction, Introduce, Educate, Visibility. 
Campaigns involve deeper thinking and strategy, they should run for a specific period and should be measured to determine its success.
I will use my industry ( The wedding industry ) as an example –
I am in the beauty space and I needed to reintroduce my brand after a car accident that left me very inconsistent with work and dwindled my presence online. My main goal was to re-create brand awareness, I didn't want to do a styled photoshoot because I wanted to create an experience that people will remember for a while. So I approached people in the industry who are extremely creative and driven in their fields and presented my ideas to them. So together, we created a beautiful wedding setup and when we posted, the pictures went viral and I mean everywhere on blogs around the world for months. The impact completely blew us away. We had no idea what we had started.
Instagram had also just introduced the explore page and our campaign images could be seen everywhere!
To sum it all up, here are my top 5 tips for putting together a successful photoshoot or campaign.
Since our first campaign, we have put out five ( 5 )  major bridal campaigns  and each year, we have had to sit down and answer key and thorough questions that always help us work our way down to the finest detail and to the success of your project.
1. What is your overall goal or vision?
Start with why! What message do you want to push about your brand? – What is the purpose of the shoot?  Mine was to reintroduce myself. Yours could be to launch a product or to enter a new market.  Write that down. Once you can identify that, you will be able to navigate the elements and details you need to make your shoot a success.
2.  Create a mood board
Now that you can imagine your campaign, and the idea on paper, you need to try your best to communicate your imagination to your team. There is nothing more frustrating – on both ends, than someone trying to communicate an idea to you and you just can't visualise it. Try as much as possible to be clear and to touch on the fine details.  The elements, the colour scheme, the background, the location, the models, the features of the models, the shades that will compliment the product, et cetera.  You can pull inspiration from Pinterest, Google and Instagram. However please be careful not to copy! Its a shame to see a "creative" not being original.
3.  Now fine tune each element 
Example 1 – Location
Are you shooting indoors or outdoors? If indoors, will you need a backdrop and what colour should it be or should you design a set for the shoot? If we are shooting outdoors, we need to scout for locations and take into consideration the weather, sunset and sunrise hrs.
Example 2 – Models
Who is your target audience? The models used should be people they can relate to. This will determine who and what features to look out for.
Example 3 – Props
If you are using props, do you have them readily available, and if not, how much time will we need if we have to create them. Another important question to ask at this stage is who can we bring on board and do we have the funds to pay them or can we collaborate? If collaboration is an option, what are you leveraging off ?
4. What is your budget?
Where does the money reside? LOL  
Pre-production Cost

 

-This includes all expenses that go into the planning and preparation of your shoot.
Note down all costs involved and I mean, all costs including the small costs.  Did you take Uber, when you visited a prospective location? Buy lunch during meetings? These costs can add up, so keep an eye on them.
Production Cost

 

-All expenses incurred  on set: location fees, equipment rentals, labor costs, catering, travel cost from one location to another ( to shoot ) et cetera.
Tip – Always have "Petty cash" on hand — To be able to easily run to the store and pick up anything you forgot to buy beforehand.
Post-Production Cost -All expenses that cover the editing and distribution of your project.
Do you have to pay for submission and publishing fees to blogs, websites and magazines? Do you have to submit to agents to expedite your delivery process? Will you run Ads on Instagram, Google et cetera?
Vendors / The team

 

– Recognise where your strengths and weaknesses lie and when it might make sense to approach   someone to do an exchange of services, approach them. Spend time figuring out who will be a good fit to execute the various aspects / elements of the shoot successfully.
5.  Timelines – Time plays a key role in the success of any project. When you properly plan your project, half of your work is done. 
A timeline is essentially your road map from start to finish. It will determine how easily the project will flow or not.
Just like we did with the budget, we will need to create timelines to guide us in each production stage.
This has to do with creating timelines around everything that goes on before the shoot date. For example-
If you're shooting outdoors, factor in the time needed for  the location to be cleared for decor to start and the time decor must finish before the shoot starts.  Time allocated for models to go for fittings and time props, outfits and accessories should be picked up.
Use call sheets and determine when to send them.
What is a call sheet? – Call sheets incorporate logistics activity like picking up actors or props, setting up equipment, and traveling between locations—and most importantly, when to break for food.  It is the most important document on the day you shoot.
The great thing about a project management timeline is that it can be tracked, analyzed, and improved upon. If something  didn't work as you intended it to, you can note it down, communicate to your team and  make amendments on your sheet as reference for your next project.
Time to return any clothes or accessories pulled by stylists.
Determining when to put this out is also extremely important.
Questions to ask are –  Should you aim for major holidays or seasons? How long should the campaign run for? Which products can you up sell whilst the campaign is running? Which blogs can you submit to and will you have to pay for those submissions?
I hope these tips have been helpful. If you have any more questions, please comment below and share this link – Who knows who might need this.